AUTHOR INFORMATION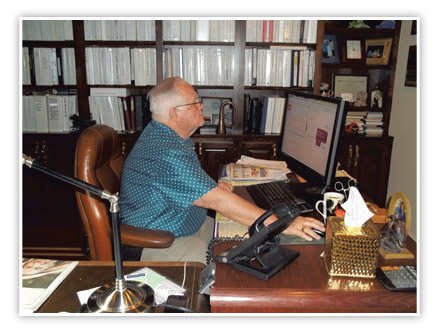 ROSS D. CLARK, DVM is the founder of Woodland PetCare Centers and a co-founder of National PetCare Centers. He received his Doctor of Veterinary Medicine degree in 1963 from Kansas State University. He is Practice Management Editor for Veterinary Economics Magazine and served as president of the Tulsa County Veterinary Medical Association, the Oklahoma Veterinary Medical Association and also as President of the Western Veterinary Conference the World's largest continuing education conference for veterinarians. American Animal Hospital Association named him Outstanding Practitioner for the Western Region in 1987 and National Merit Award Winner in Toronto, Ontario, Canada, in 1991. Veterinary Partners, Incorporated, an organization of veterinarians, lawyers and accountants that do practice management consulting, recognized Dr. Clark with their prestigious Pioneer Award at the Western Veterinary Conference in 2004. He served 2 terms as President of Kansas State University Veterinary Medical Alumni Association from 1990 to 1992 and Kansas State University named him an "Alumni Fellow" in February of 2003.
Over the past 45 years, Dr. Clark and his partners have cared for show dogs from most states in the USA plus show dogs from Canada, Mexico and Spain.
He is the author of 8 books including, Medical, Genetic, and Behavioral Aspects of Purebred Cats and the co-author of the first and second edition of Medical and Genetic Aspects of Purebred Dogs. He is also author of 4 management books: first, a practice management manual; second, The Best of Ross Clark; third, Mastering the Marketplace—Taking Your Practice to the Top and his latest book Open Book Management for Veterinary Hospital Teams. He has toured throughout the world as a practice management lecturer and consultant. In addition, Dr. Clark has been a Veterinary Economics "Hospital of the Year" Judge for over 28 years. Dr. Clark is currently owner and/or managing partner of 4 small animal practices and 3 pet resorts in Oklahoma. Dr. Clark and his team have been doing Veterinary practice management consultation, seminars and appraisals since 1981.
He is married to Linda Clark and they have 2 children, twins Kent and Kimberly Clark.